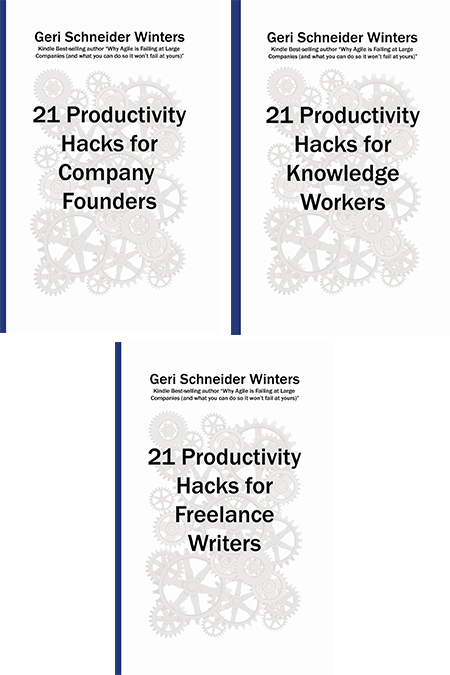 Buy it here
21 Productivity Hacks for Company Founders
21 Productivity Hacks for Knowledge Workers
21 Productivity Hacks for Freelance Writers
Praise for the 21 Productivity Hacks series
""
""
""
""
""
Do Not Miss Out!
Sign up for our email list to be notified of:
Free checklists, guides, papers, etc. as they are developed
Sneak peak of future books
Times, dates, and locations of Geri's public appearances
Public classes
New videos
Interviews (print, podcast)
Media mentions
Email is infrequent. No spam. Never shared. Every email has a link to unsubscribe automatically.