Geri Winters
Books by Geri Schneider Winters
Click on a cover for more information about that book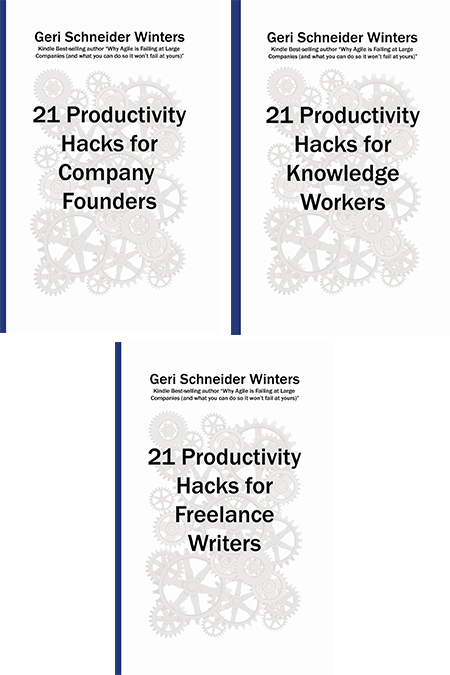 From the back cover:

Would you like more time?

No one can make you more time (except in the realm of Science Fiction), but there are things you can do to get your work done faster, so you have more time available to do the things you want to do.

Ms. Winters reviews a variety of practices to help you reduce busy work and wasted time, and practices that help you be more efficient when doing productive work. An extra 'bonus' hack is specifically addressed to those who are less effective due to anxiety.


Different versions for different audiences
In this initial release, Ms. Winters has created separate editions for company founders, knowledge workers, and freelance writers. While many of the productivity hacks are the same, each book is tailored to address the needs of a specific role.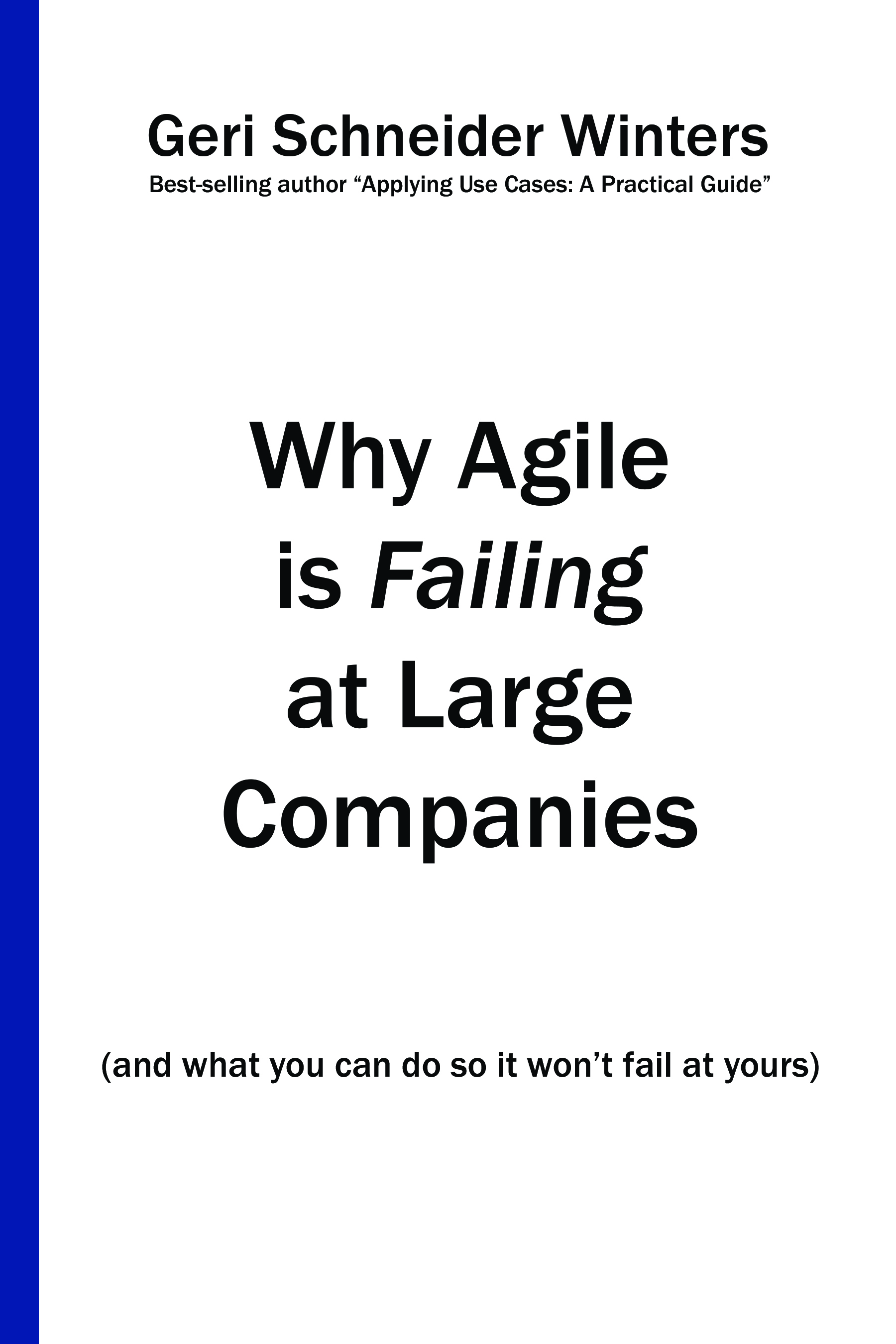 From the back cover:
The dirty little secret, the thing no one wants to talk about, is that changing your software development practices to be one flavor or another of Agile may be a bad thing for other parts of your company. Changing those other parts of your company so it all fits together again may be so expensive that the return on the investment is not worth it.
Before jumping on the Agile bandwagon, before starting down the path of tearing your company apart and rebuilding it, spend a little time investigating how big the change might be and if it will be worth it.
Ms. Winters reviews a variety of software development practices, both Agile and those that pre-date Agile, to give you some ideas of what adopting those practices might mean to other parts of your company. Procurement, accounting, human resources, facilities, portfolio, risk and compliance, and security are just a few areas that can be impacted by the adoption of Agile software development practices.
Amazon Kindle Best Seller
A best seller on Amazon Kindle in multiple categories:
#1 in Organizational Behavior
#2 in Problem Solving
#4 in Management and Leadership
And it is the #6 top selling book for Agile books on Kindle.
Screen Shots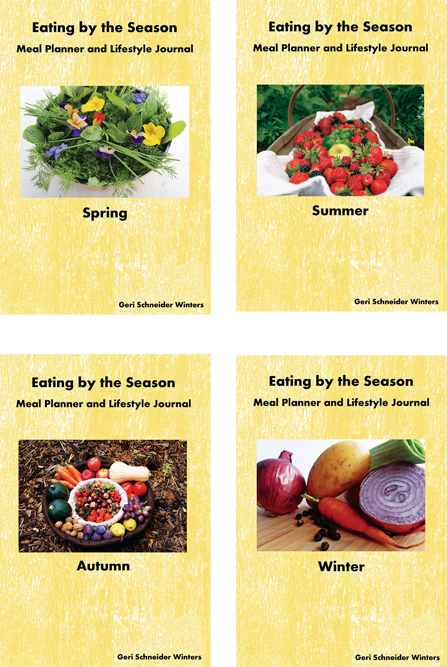 From the back cover:

If you are trying to eat healthy, then you need to know what is healthy for you.The 4 journals in the Eating by the Season series let you track what you are eating and journal about what is working for you and what is not.

Each week's meal planner has space to note what is fresh and inexpensive that week so you can plan meals around those foods.

A journal section for the week lets you make notes about things such as foods you like or dislike, how you felt after particular meals, how the foods affected your weight, and lifestyle changes you may be making such as spending more time outside, turning off electronics after dark, and making time for play.

The introduction includes tips for cooking styles and foods that work well for that season so you eat in harmony with nature and her rhythms.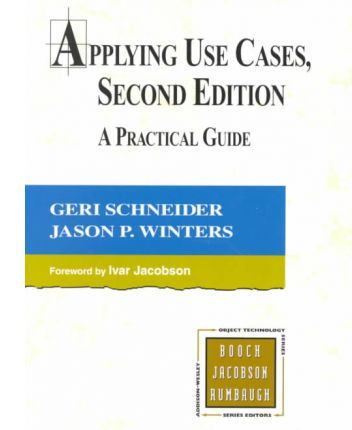 The original edition of Applying Use Cases was the first published book devoted to the topic of use cases - and an instant best seller. Schneider and Winters showed us not only how to write use cases, but what to do with them throughout a full incremental development lifecycle. The second edition was updated to UML 2.0 and expanded to show how to write use cases for business, and how to flow business use cases into software.

Applying Use Cases: A Practical Guide has been used in professional training in business analysis, Agile development, software architecture, and project management. It has also been the required text for project management courses at many universities.

This popular book has been continuously in print worldwide for over 15 years. It is available English, Polish, and Japanese editions.